Cape Cod Ballet Theatre was founded in 2007 to share the joy & benefits of dance, theatre, storytelling, hard work, collaboration & focus with the next generation. Our curriculum was designed to provide a solid understanding & application of classical, contemporary & jazz techniques, as well as theatre fundamentals. Our classes & workshops offer a disciplined and nurturing environment for students to study the Performing Arts; while learning skills that will enrich their daily lives... Making new friends & memories, all on beautiful Cape Cod!!!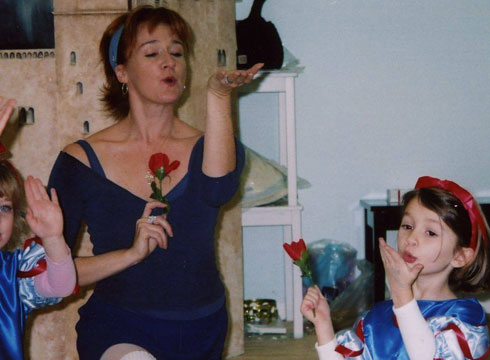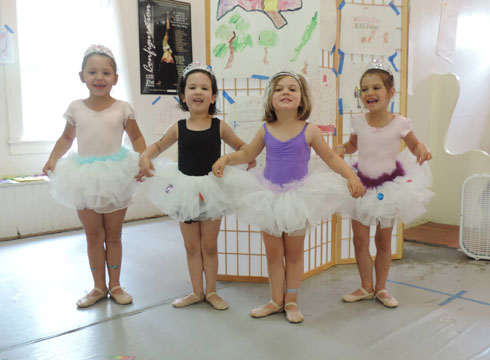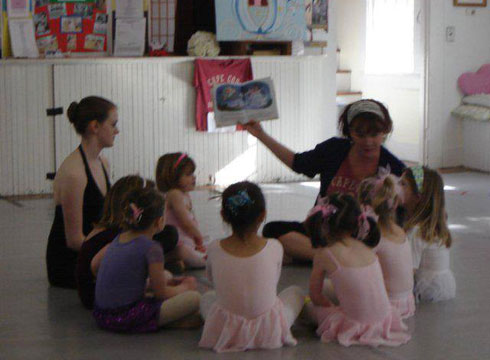 CCBT 's unique teaching methods and philosophy encourages each child's individual creativity and strengths, while promoting focus, discipline, and teamwork. Our PBT-BT6 syllabus incorporates fundamental RAD and Balanchine techniques with classic theatre games, improvisation & character study... helping to improve students flexibility, coordination, physical fitness, & memory. CCBT programs hopes to lay the groundwork of a strong technical foundation, while delighting children with the magic of the Performing Arts…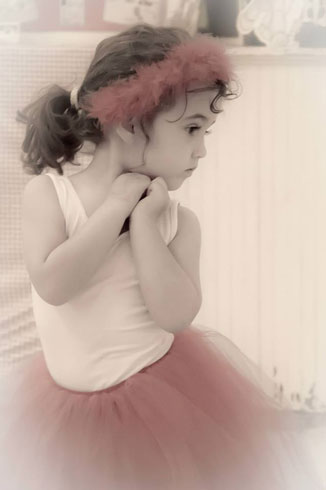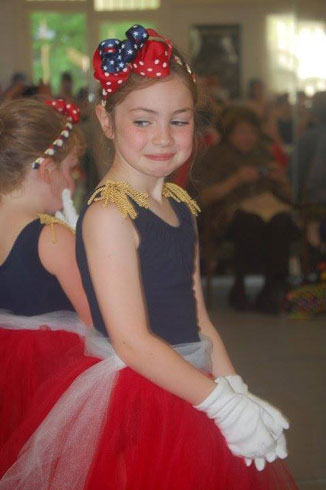 CCBT 's goal is to both educate and expand each child's appreciation for the Performing Arts. We will challenge bodies and imaginations; all while encouraging creativity, focus, and fun! By studying and performing a different Ballet, Award Winning Children's story, or Broadway show within each weekly class or workshop; children develop an understanding of and appreciation for all the hard work, dedication, and teamwork necessary, to help make the "show go on." Whether they pursue a professional life in the Arts, or go on to enjoy them as a patron; CCBT aims to give all students a strong technical foundation in a safe and nurturing environment.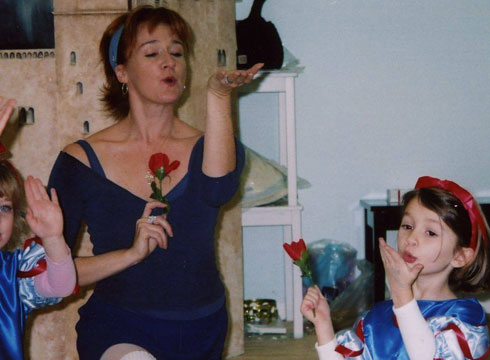 Jacqueline Underwood (AEA/SAG/AFTRA) - Artistic Director; Pre-Ballet Theatre, Ballet Theatre 1-6, Pre-Pointe/Pointe, Repertoire, + MT Jazz
Training includes: Royal Academy of Dance (Advanced Certificate) under the mentorship of Wendy Robinson, ARAD; and, scholarship for 3 years at the School of American Ballet (New York City Ballet). Her professional career began at 13, when Edward Stewart and Janice Barringer chose her as a principal dancer for the Ballet Theatre of Maryland. After working with Mr. Stewart (who choreographed several original ballets for her) as well as working extensively as a Guest Artist, she performed many of the classics including: Giselle, Nutcracker, Don Quixote, Sleeping Beauty, & Swan Lake; performing the choreography of Balanchine, Robbins, Fosse, Ashton, and DeMille. Completing high school at 16, she graduated with Honors from Fordham University (Theatre and Psychology), and returned to the stage working on Broadway and off (Lincoln Center, Majestic, Atlantic Theatre, Drama League of America), Regionally (Arena Stage, Kennedy Center, Center Stage, Rep Stage, Woolly Mammoth, and Everyman Theatre); as well as, in film, TV, and radio.
She's worked with many notable artists including: Alexandra Danilova, Melissa Hayden, Violette Verdy, Suki Schorer, Helen Hayes, Denzel Washington, Wendy Wasserstein and Estelle Parsons. She's won Best Actress awards for her performances in David Mamet's, Oleanna, as well as in an adaptation of Charlotte Perkins-Gilman's, The Yellow Wallpaper. Ms. Underwood began teaching 23 years ago for the Kennedy Center, while performing in their National Tour of Little Women. She has since taught for the Roundhouse Theatre Co., University of Maryland, American Dance Institute; as a master teacher for Ballet Petite & Youth Performing Arts School; and as a private coach for students ages 9-18.
Since moving to Cape Cod in 2006, she's taught for Configuration Dance, Academy of Performing Arts, and Cape Cod Dance Center. She also served as School Director of the Academy of Performing Arts from 2011-2015; where she continued on as an Artistic Advisor, Ballet Mistress, Choreographer, & Coach until June 2019. Her students have won scholarships and been accepted into many different professional training programs including: School of Amercian Ballet, American Ballet Theatre, San Francisco Ballet, Joffrey, Kirov Academy, Chautauqua, North Carolina School of the Arts, Washington School of Ballet, Maryland Youth Ballet, Walnut Hill, Nutmeg Conservatory, Miami City Ballet, Alonzo Kings Lines, Boston Ballet & the Shakespeare Theatre. Students have also performed with such companies as American Ballet Theatre, New York City Ballet, Joffrey & Washington Ballet.
Ms. Underwood is a member of Actor's Equity Association, Screen Actor's Guild/American Federation of Television & Radio Artists; as well as the National Dance Education Organization and the Arts Foundation of Cape Cod.
Catherine Batcheller - Guest Faculty: Ballet Theatre 4-6 Technique, Pointe, Repertoire + BT4-6 Summer Workshops
Catherine's international career as a principal dancer spanned the San Francisco Ballet, the Stuttgart Ballet and the Birmingham Royal Ballet. She worked with some of the 20th century's most significant choreographers of our time such as Jiri Kylian, William Forsythe, Maurice Bejart, Glen Tetley, Sir Peter Wright, Hans Van Manen, David Bintely and Wayne McGregor, as well as performed principal roles in works by John Cranko, Sir Kenneth MacMillan, George Balanchine, Jerome Robbins, Sir Frederick Ashton, Helgi Tomasson and Michael Smuin. Her classical repertoire included principal roles in Sleeping Beauty, Swan Lake, Romeo and Juliet, Nutcracker, Giselle, Coppelia and Grand Pas Classique, among others. Her contemporary roles included the Table Solo in Bolero, Queen of the Night in The Magic Flute, Sonata a Trois, Stepping Stones, the Mother in Le Sacre du Printemps, My Brother, My Sisters, the Woman in Song of the Earth and the Pas de Deux from In the Middle Somewhat Elevated, among others. Catherine performed principal roles in the televised performance of Cinderella with San Francisco Ballet in 1985 and Giselle with the Stuttgart Ballet in 1993. Taking part in the prestigious international competition of Varna in 1983 and in Helsinki in 1992, she placed sixth.
In 2001, she co-founded Configuration Dance, a project based company that showcased contemporary and classical ballets as well as commissioned works from established and emerging choreographers, and co-directed it until 2008. Configuration Dance celebrated the beauty, diversity and power of dance by bringing in artists from different backgrounds to dance together in a variety of styles of work. Dance Magazine called the company "...a living art gallery with an international collection." In 2004 she founded and directed the school for Configuration Dance, that worked with students of all ages as well as trained apprentices to work with the company.
Catherine has choreographed for the Cincinnati Ballet Academy and Cincinnati Ballet II, Configuration Dance, Portland Ballet (ME), Alberta Ballet School, University of North Carolina School of the Arts, American Academy of Ballet, Greenwich Ballet Academy and Ballet Conservatory of South Texas. She has been an invited teacher at many schools such as the Boston Ballet, San Fransisco Ballet, Indiana University, North Carolina School of the Arts, Alberta Ballet School and Walnut School for the Arts.
In 2008 Catherine was invited to become the Artistic Director at Ballet Conservatory of South Texas. In 2010 she was offered the position of Dean of the Cincinnati Ballet's Otto M. Budig Academy, where she has worked for the past six years while also teaching as adjunct faculty with Cincinnati Conservatory of Music.
Catherine holds a M.A. in Dance in Education and the Community from Birmingham University, England. And, CCBT is absolutely delighted to have her back on Cape, working with our oldest BT4-6 students.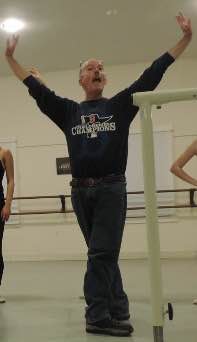 David McCarty – Ballet Theatre 5/6 Technique & Repertoire David was the first full scholarship recipient at the Academy of Perforning Arts in 1976. He later went on to finish his dance training, on scholarship, at the School of American Ballet; while continuing his study in voice, acting and musical theater with several noted teachers and coaches in NYC. Professional performing credits include the New York City Opera Ballet Company and Les Ballet Trockadero des Monte Carlo. He has directed and choreographed extensively in the field of Opera for several companies including: Boston Lyric Opera, Opera Company of Philadelphia, Indianapolis Opera, Syracuse Opera, Cleveland Opera, Opera Providence and Cape Cod Opera. Some recent local theater productions that Mr. McCarty has directed include: "A Funny Thing Happened on the Way to the Forum" at Eventide Arts, "Company,""Grey Gardens" & "Gypsy" at CCftA's,"Into the Woods" at HJT, and "West Side Story" at the Academy Playhouse. David was a senior faculty member at the Academy of Performing Arts (teaching Ballet 4-6 Technique & Rep), as well as being the APA School Production Director till 2019. CCBT is delighted to have Mr. McCarty as part of our year-round faculty since 2015; working with our oldest BT4-6 students.
Katherine Whitelaw (AEA) – Guest Faculty: Ballet Theatre 4-6 Technique, Pointe + BT4-6 Summer Workshop: Musical Theatre Technique & Repertoire
Receiving a B.F.A. from the Boston Conservatory, Mrs. Whitelaw trained with Ballet Russe, American Ballet Theatre, Luigi, Boston Ballet, & Jacob's Pillow. Professional performing credits include American Festival Ballet Co. & the Broadway Productions of "The King & I," "Oklahoma," "Merry Widow," & "Carousel." She was also in the original Broadway Cast of "Mame" with Angela Lansbury. She's performed the choreography of Agnes DeMille, Jerome Robbins, & Onna White; and, has worked with many other notable artists, including Richard Rodgers, Virginia Williams, Bea Arthur, Jerry Herman, & John Raitt. Locally, she founded the Academy Dance Ensemble (1983) & was the co-founder of the Children's Musical Theatre Program at the Academy of Performing Arts in Orleans. Ms. Whitelaw was one of the APA's original teachers, was Chairman of the Dance Department for over 15 years, & has been teaching for over 45 years. She's both performed & choreographed for the Academy Playhouse, Cape Rep, & VIVA. She's also worked with the Akhmedova Ballet Academy – Cape Cod Summer Intensive, as well as being currently active as a volunteer teacher for Dance for Parkinson's Disease. She's been a proud member of Actor's Equity Association since she was 20 years old. And, CCBT's absolutely delighted to have her share her many talents with our students!
Robin Bangert - Summer Faculty; Ballet Theatre 3 Technique + Pre-Pointe & Pointe
Robin was a company member with Texas Ballet Theater for 14 years. Originally from Cape Cod, she began her training at the Academy of Performing Arts. At 15, she left home to study at The Harid Conservatory, North Carolina School of the Arts, and Houston Ballet's Ben Stevenson Academy before joining Texas Ballet Theater in 2004. Robin danced soloist roles in many of Ben Stevenson's ballets including "Ingrid" in Peer Gynt, "Carabosse" and "Fairy Song" in The Sleeping Beauty, "Harlot" in Romeo and Juliet "Cyngnets", "Pas de Trois" and "Neopolitian" in Swan Lake. Other favorite ballets include George Balanchine's Serenade, Theme and Variations, as well as Glimpse, Love Always Remains, and The Finding by Peter Zweifel. CCBT is delighted to have Ms. Bangert as part of our summer faculty.
Amanda Malone - Pre-Ballet Theatre, Ballet Theatre 1-4, Repertoire, Music in Motion
Began her dance training at Dance Arts and is a graduate of the Academy of Performing Arts. She is also a graduate of George Mason University; where she earned both her BA in Elementary Education with a minor in Special Education, as well as her MA degree in Elementary Education and Curriculum. Amanda is also part of the team involved with, as well as the co-teacher of our "Music in Motion" program for children with special needs. While at GMU, she was the President of Mason DanceWorks, as well as a member of the Movement Exchange - a group which focuses on sustainable dance education programs in underserved communities, both locally and internationally. Ms. Malone has taught Ballet Technique classes for the Academy of Performing Arts & has been a CCBT teaching intern & teaching assistant since 2012, as well as being a CCBT year-round faculty member since 2017; she has also been a full-time teacher for the Monomoy Regional School District since 2017. CCBT is absolutley thrilled to have her as a part of our year round Faculty. She has taught PBT-BT3 + Music in Motion Classes for CCBT; as well as assisting Ms. Underwood on all of our CCBT Summer Workshops.
Suzette Hutchinson - Modern Technique + Repertoire Holds a BA in dance
performance, choreography, and education. Suzette was a senior faculty member at the Academy of Performing Arts, an adjunct faculty member at the Cape Cod Community College (teaching Modern Dance), and is also on the faculty of both Harwich Junior Theatre (teaching Musical Theatre) and Reaching Heart Center. Ms. Hutchinson has been active in many Outreach programs at schools throughout Cape Cod. And, has also choreographed numerous productions on Cape Cod (APA, HJT, Cape Rep, Chatham Drama Guild and 4 C's). Her choreography has been performed in RI, Boston, and at the Kennedy Center for Performing Arts in Washington, DC. CCBT is thrilled to have Ms. Hutchinson teaching Modern Technique to our oldest BT3-6 Level students, thoughout the year.
Elaine Spiezio - Ballet Theatre 1 Technique + Repertoire, Music in Motion: Received her BFA in dance and dance education from The Boston Conservatory. Her love of dance began at the Delutis School of Dance (Mansfield, MA); where it was instilled in her, what a positive effect the power of dance has on children of all ages. As a faculty member at the Academy of Performing Arts, she has taught Ballet I, II, III, & IV technique; as well as the Beginning Ballet Technique class, where local skaters & gymnasts come to improve their skills. As an instructor and choreographer, she has taught in Connecticut, Massachusetts and RI; and for the town of Burrillville, RI, she was the director of the recreational dance & gymnastic program for seven years. Elaine currently teaches a creative dance class at Cranberry Sunset Farm for children with Autism and learning disabilities; and, is also one of the teachers involved with & co-teaching the new CCBT program "Music in Motion," for children with physical & developmental challenges. She has participated in the Dance for Parkinson's Professional Development Workshop at the Mark Morris Dance Studio in Brooklyn, NY, & has taken that knowledge to teaching a "Dance for Joy" class at the Barnstable Senior Center. She also teaches dance & exercise classes for several Senior Community Centers on Cape Cod, & her certifications include Aqua Aerobics Instructor & Personal Fitness Trainer. CCBT is happy to have Elaine as a member of our faculty, teaching BT1 technique classes, as well as Music in Motion.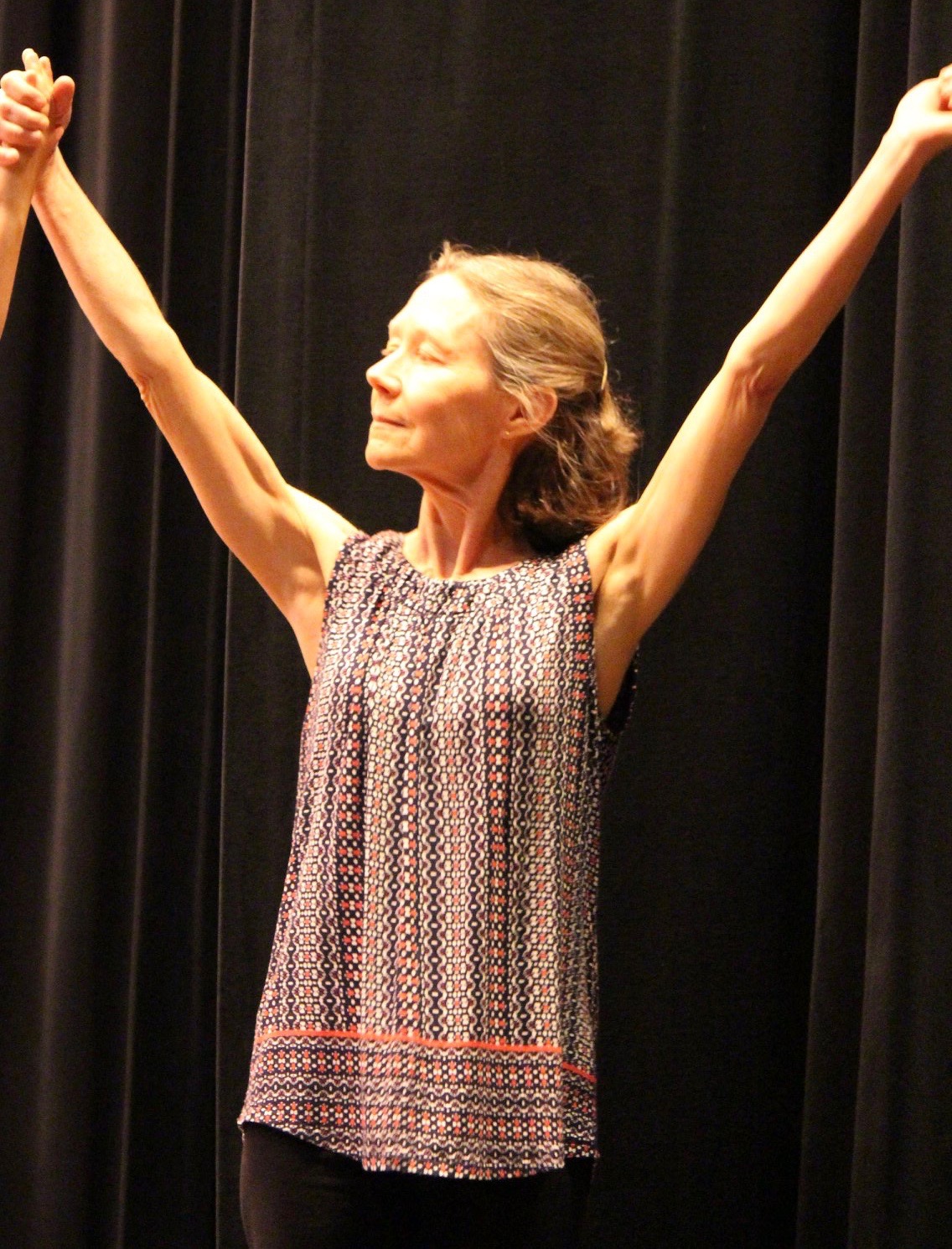 Cathy Johnson - Beg. Ballet Technique for Teens & Adults
Cathy has taught classical ballet for more than 20 years, is trained and certified in the Vaganova Russian teaching method, and created the Music and Movement program for elementary students at Cape Cod Academy. She's been on the faculty of Mount Holyoke College, Dance Arts, Academy of Performing Arts, and the Massachusetts Academy of Ballet, where she also served as program coordinator for pre-ballet, parent volunteer coordinator, and as a member of the Board of Directors. She also previously worked in community outreach programs for elementary schools, libraries and parks/recreation departments in Western Massachusetts. Cathy studied with Mme Ana Roje in Boston and the former Yugoslavia, with New York City Ballet dancer Melissa Hayden at Skidmore College, and graduated as a Frances Perkins Scholar/Phi Beta Kappa/magna cum laude with a BA in Biology and Dance from Mount Holyoke College.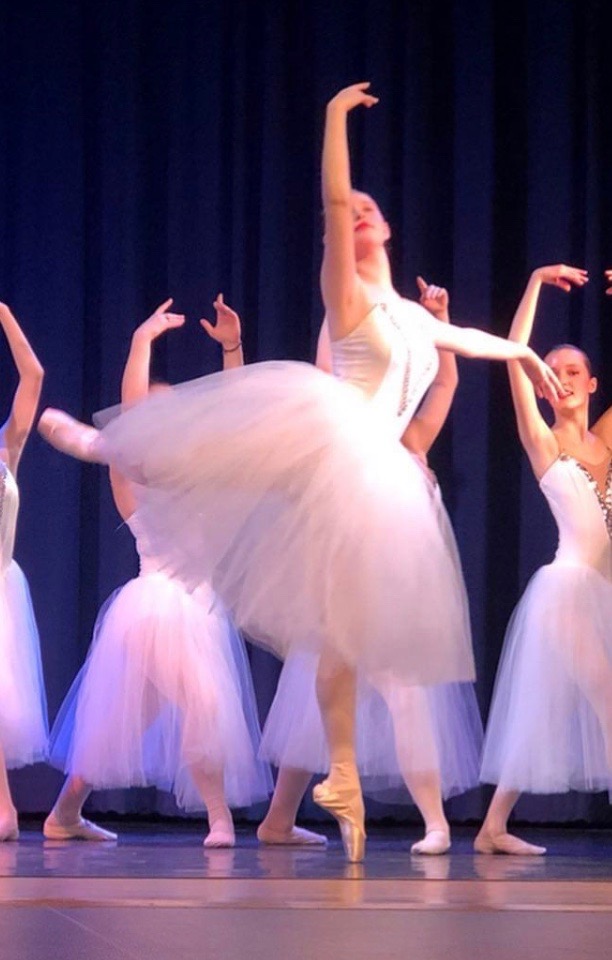 Ainsley Chad-McGrath - Pre-Ballet Theatre, Ballet Theatre 1-3,
Ainsley began working with Ms. Underwood at the age of 5. Studying and performing Ballet, Musical Theatre & Modern, as well as Irish Step; she also spent several summers at Walnut Hill School for the Arts, ABA and the Bolshoi, before heading to the University of North Carolina School of the Arts for her freshman and sophomore years of high school. She's been a teaching intern at CCBT for 5 years now; assisting with PBT-BT4 Classes, as well as Summer Workshops. Ainsley's a graduate of Nauset High School and is currently a student at Cape Cod Community College. CCBT is delighted to have her back in the studio as an assistant to Ms. Underwood, as well as joining the faculty this year.
Amy O'Neil - MT Jazz + Repertoire
Amy teaches preschool at The Children's Workshop in South Dennis. She was previously on the faculty at the Academy of Performing Arts and has also choreographed for Nauset HS. She holds a BA in Dance and Theatre Studies from Wheaton College.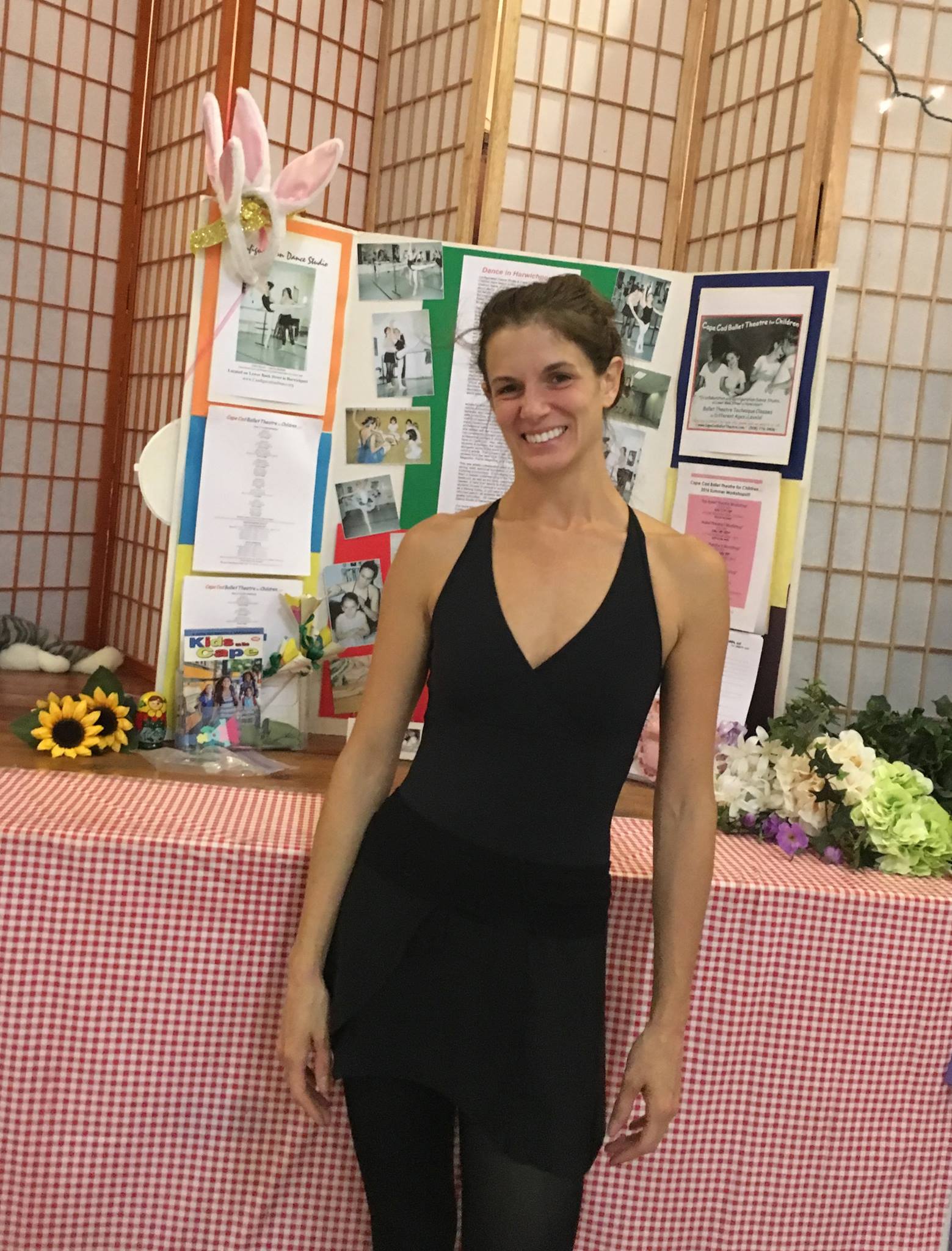 Lisa Munroe - Summer Faculty; Pre-Ballet Theatre
Lisa began her training at the Academy of Performing Arts, over 25 years ago. During her time at the APA, she trained with Kathy Whitelaw, David McCarty, and Catherine Batcheller, among others; also performing with Configuration Dance Co., during that time. After graduation, she went on to study Biology at Syracuse University, and eventually transferred to Providence College for the last two years of her Pre-Med Biology degree; continuing to dance within their dance programs and performing with Fusionworks Dance Company & Providence College Dance Company... After which, she began her Doctorate in Physical Therapy. Ms. Munroe has been a CCBT teaching assistant to Ms. Underwood, twice a week, since September 2016. And, we're happy to have her as a part of our summer faculty, teaching our PBT students.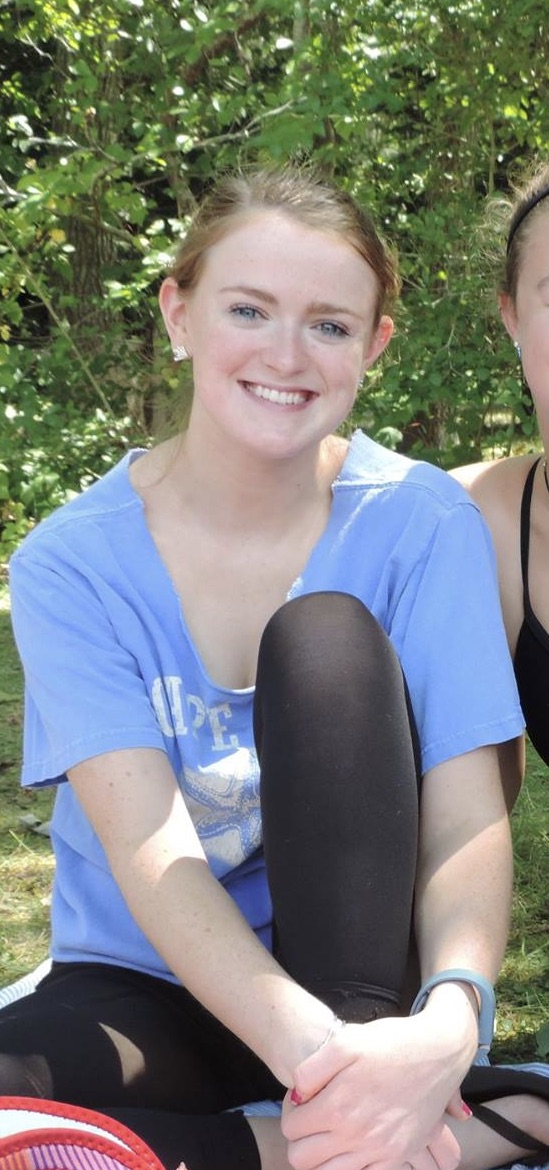 Lizzie Murphy - Summer Faculty; Pre-Ballet Theatre
A Cape Cod native, Lizzie began her training at Mid-Cape Ballet and is a graduate of the Academy of Performing Arts. She's also a recent graduate of Elon University in North Carolina; where she recieved her degree in Elementary Education. At Elon she was involved in Danceworks, Lunch Buddies, Relay for Life, and the local Boys and Girls Club. Ms. Murphy has been a CCBT teaching intern and assistant since it was founded in 2008; and, has also taught our PBT Summer Classes and assisted Ms. Underwood on all Summer Workshops, as well.